On October 13, 2015 they found the bones of long lost lion Grimace. Notch and his four sons were one of the best known and most lion coalitions ever.
The old Notch conquered almost all areas of the Maasai Mara – with an unprecedented strategy: the force of five strong lion – his own and those of his sons Grimace, Notch II, Cesar and Ron. Even after Notch's death in 2013, the group of his sons was unbreakable. Since August 2015 Grimace was no longer visible – only his three brothers prowl by the savannah. The Matira crew searched for weeks the territories of lions and was until yesterday no trace of the missing Grimace. Now They found his skeleton.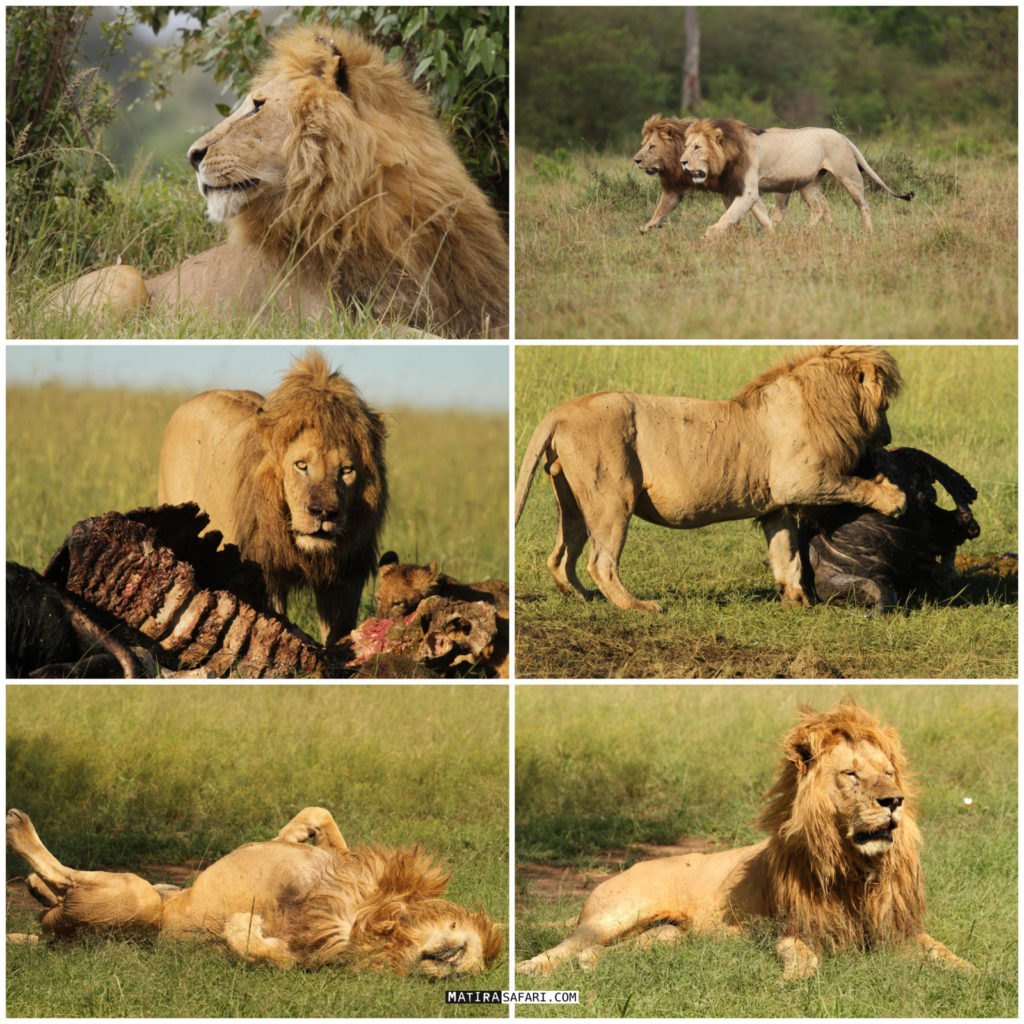 We now want to show for obituary a few impressions of one of the biggest and strongest male lion in recent years. Starting with the beauty and strength of his youth, his later years as a father with one of his sons and his latest years, where he was already very weak in May 2015 and contributed many injuries with him. Amazingly, the hyenas not touched his bones themselves. So great was the respect of the animals in the Maasai Mara opposite the legendary Grimace.