Big Cat Wonderland Safari
With big cat enthusiast Lucy Johnson
SAFARI DATES 2023
12th March – 18th March
14th May  – 20th May
8th October – 14th October
The Maasai Mara:  BIG CAT HEAVEN!
Kenya's Maasai Mara is home to a significant number of big cats such as lions, cheetahs and leopards. The Maasai Mara is well-known for offering premium big cat game viewing, with a high density of animals across the savannah.
The Maasai Mara is not just about the big cats though, it offers an enormous diversity of species that can be admired year-round: impressive large animals such as elephants, giraffes and buffaloes, as well as countless antelopes and gazelles live here. The chance to see the BIG FIVE is very possible in this magnificent animal kingdom.
PROFESSIONAL GUIDANCE
Lucy Johnson will be your host during your stay with us. She is extremely enthusiastic and passionate about the big cats of the Maasai Mara and could talk all day about them!
Lucy fell in love with the Maasai Mara in 2016 and since then, has become a frequent visitor with a specific passion for following and documenting the lives of the big cats inside the reserve and surrounding conservancies.
Over the past 6 years, she has spent countless months in the field, following and documenting prides and individual cats with a real understanding of big cat dynamics.
Lucy has so far profiled over 850 individual lions, 100 cheetahs and 250 leopards and on this safari we will be specifically looking for these big cats.
As we find the different individual cats across the Maasai Mara National Reserve and the Mara Triangle, Lucy will be able to give you on the spot insights into their background, history, family connections and who's who. She will show you how to ID the different cats, and we can make use of the available ID cards that distinguish each individual.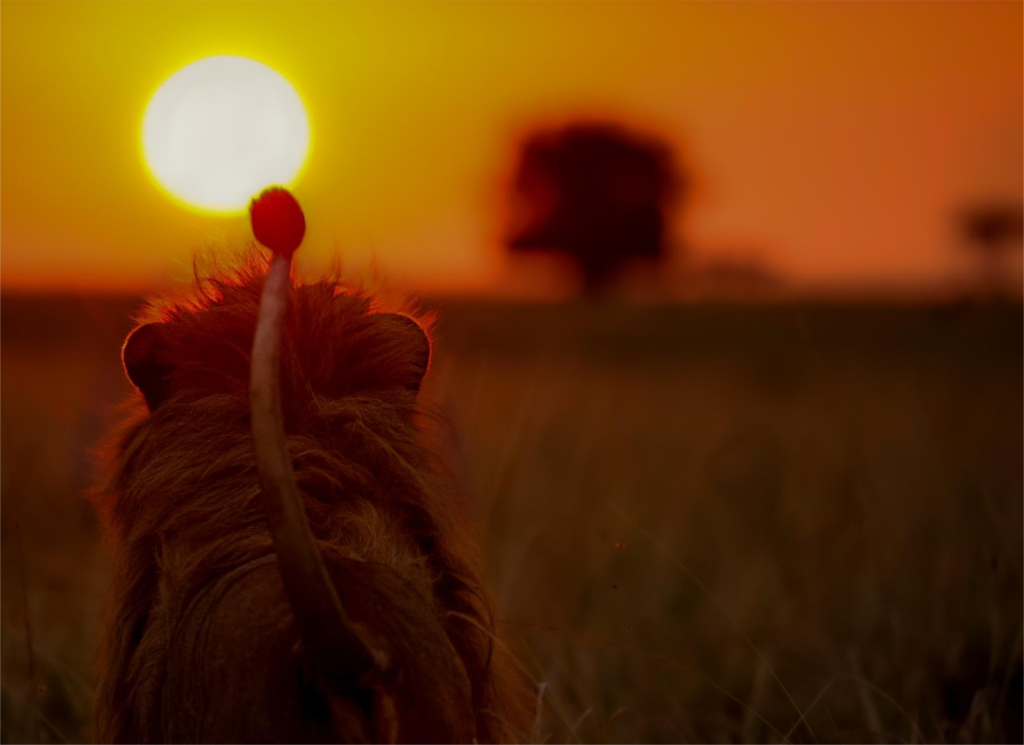 PROGRAM, DATES & MORE
Big Cat Wonderland Safari
Day 1
Your safari starts in Nairobi early morning. Our Matira driver will pick you up from your hotel and we will start our drive along the Great Rift Valley Escarpment to Maasai Mara.
We will arrive at the Maasai Mara National Reserve late afternoon and commence game viewing as soon as we enter the park and en-route to Matira Bush Camp.
Upon arrival at camp you will be greeted by Lucy and the team with a welcome drink ahead of check-in.
Over lunch we will discuss the plan for the coming days then head out on the first afternoon game drive to track some of the big cats. The end of an exciting first day will end with sundowners, hopefully in the company of some felines!
Dinner and first night at Matira Bush Camp.
(Optional flight to Maasai Mara from Nairobi with transfers from JKIA International airport/Nairobi accommodation, and Olkiombo airstrip in Maasai Mara to Matira Bush Camp.)
Day 2 – 6
These days will be dedicated to finding as many different big cats as possible, jam-packed with pure adventure and game viewing!
We will set off on a game drive early each morning with Lucy accompanying you in our Landcruiser.
Game drives start early so we can maximize our chances of finding the big cats.
Cats, especially lions, are often more active as dawn breaks and our expert guiding team will be constantly scanning the savannah to see who we can find!
As you meet the different cats, you will learn insights about the individuals you are viewing, together with current dynamics of the prides, all of which somehow make these cats become more personable and relatable. Ask as many questions as you like!
Bush breakfast will be served between sightings somewhere in the beautiful Mara landscape. Depending on the animal activities, we will have lunch either in the camp or in the field.
After an exciting day full of amazing sightings and experiences, we can reminisce on the day's activities around the camp fire, under a star studded night sky.
Day 7
Today we leave big cat wonderland.
After an early morning game drive and breakfast, we leave the wilderness and head back to Nairobi where we will take you to JKIA International Airport or your hotel. Alternatively, you can return to Nairobi by air, just let us know your preference.
Join us on safari!
Safari is an adventure like no other, each day is unique. The buzz of waking up not knowing what you will see will without doubt keep you coming back for more (and more)!
We are pretty sure you will have an amazing safari with us at Matira Bush Camp and we'd love to host you for longer.
Please get in touch to let us know how we can help set up your individual programme, including additional activities that you may wish to do.
Included:
– 6 nights full board accommodation at Matira Bush Camp
– Game drives in 4×4 Land Cruiser
– Park ticket
– Transfers to/from JKIA International airport or Nairobi accommodation and Matira Bush Camp (air transfer available)
International flights to Nairobi are organized individually. We will gladly coordinate your stay in Nairobi, including the hotel of your choice and transfers.
We hope to see you in big cat wonderland soon!