The Matira Bush Camp, in the middle of the African Bush Wilderness offers two different standards: the Main- and the Adventure Camp. Whether you refer the more comfortable tents in the main camp or something simpler by the Adventure Camp – both versions offer the comfort you would not expect when camping in the bush …
The Main Camp: Under shady trees located by a small river, away from mass tourism, you will enjoy the peace and impressions of nature. Ten large comfort-tents can stop in and relax at nothing to be desired. The tents are equipped as double- or twin-size with en-suite bathroom and are ideally suited for families.
The Adventure Camp: Just a few steps on the Matira natural bridge and you are right next to the Main Camp to our Adventure Camp. Our six tents here feature comfortable beds in double or twin-bedded tent. The adjoining bathroom is equipped with bucket showers and running water toilets. The ideal combination of bush experience with basic comfort for adventurers.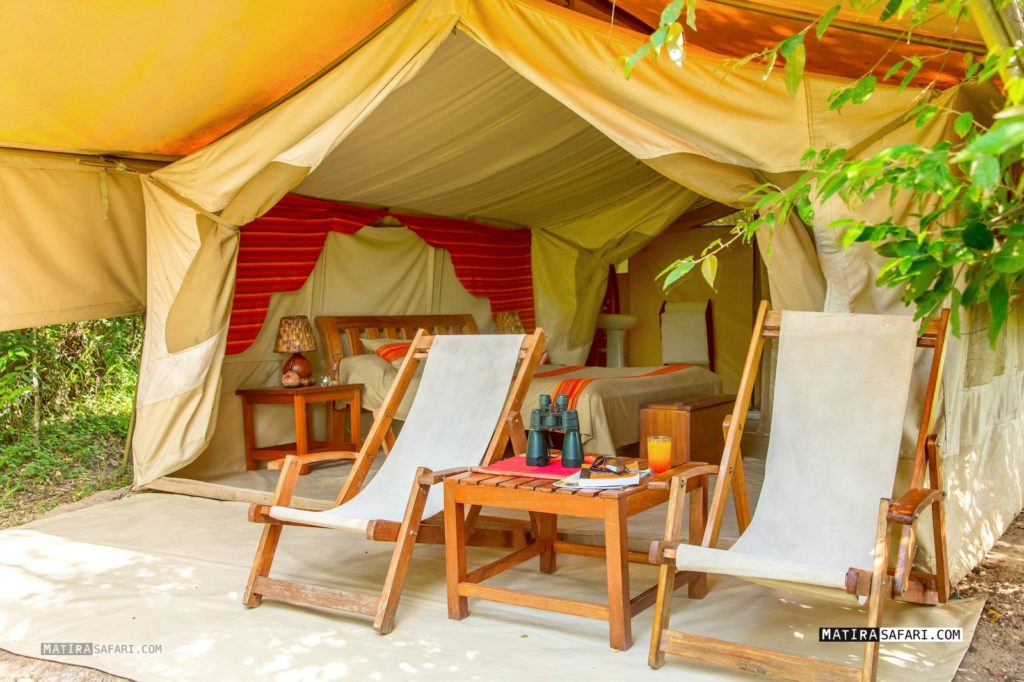 After an exciting game drive load shady outdoor areas in common exchange to linger. At nightfall listening the stories of the Maasai and the voices of the African night by campfire. Our lounge and dining room areas offer by pleasant atmosphere a diverse range of drinks and international cuisine with a regional touch. Our food is freshly prepared and in the dining tent, located under shady old trees, served. The Matira Bush Camp is open year round and is always welcome.